 
Tooth Oil - EXTRA Cinnamon - 15ml/30ml
Fluoride Free / SLS Free / Gluten Free / Vegan - with an extra zip of Cinnamon. A blend of botanical oils that clean your teeth, care for your gums, and freshens your breath with a burst of cinnamon.
Made for: Adults and children over the age of 6 for oral care as a replacement for traditional toothpaste. Ideal for sensitive teeth and gums. Antibacterial and non-abrasive dental care.
_____________________________________
Technology: Contains a specialized blend of antimicrobial essential oils that kill bacteria and freshen breath. As a non-abrasive cleaner, daily use can reduce inflamed and receding gums caused by excessively heavy brushing. Tooth oil also helps soothe lip sores, canker sores and can even help remove popcorn husks caught along the gum line. Health Canada registered cosmetic #0293068
_____________________________________
Directions: Shake well before use. Use 2-3 drops on a wet toothbrush and brush like normal. Rinse and spit. Do Not Ingest. For lip, cold, and canker sores, use 1-2 drops on your finger and rub on affected area for soothing relief.
_____________________________________
Ingredients: Vitis vinifera (Grape) seed oil, Cinnamomum zeylanicum (Cinnamon) bark oil, Citrus Limon (Lemon) oil, Syzygium aromaticum (Clove) bud oil, Rosmarinus (Rosemary) Leaf oil
_____________________________________

This product is #earthsafe, #crueltyfree, #plantbased (vegan) #glutenfree. We live the motto #loveislove and everything we make is done 100% without grid-tied power.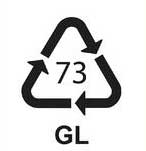 Recycling: Rinse glass bottle with soapy water and recycle with other Dark Amber Glass containers. Check with your local recycling program to see if the label must be removed.
Customers who bought this product also bought: