 
Te+ Facial Serum
A facial serum made to reduce the look of fine lines, uneven skin tones and help restore your skin's natural elasticity giving you a more youthful look and feeling. Contains 1% Bakuchiol and Rosehip oil. Size: 45ml
Made for: All Skin Types for daily use. This anti-aging moisturizing oil is a better-tolerated option for people who are looking for a retinol product without the irritation that comes along with it. Reduces the appearance of dark and blotchy skin. Replenishes moisture and elasticity to upper dermal layers. Especially beneficial for reducing the look of crow's feet and developing wrinkles over time. Visible results typically are seen within 4 - 6 weeks of consistent use.
_____________________________________
Technology: Contains a specialized blend of natural oils with scientifically backed research showing anti-inflammatory and anti-oxidative effects, skin barrier repair and protection that result in reducing/reversing the look of aging. Contains 1% Bakuchiol Oil and a combination of astringent oils high in Omega 3 (Linolenic Acid) and Omega 6 (Linoleic Acid) help to strengthen and tighten the skin. These oils naturally contain Trans-Retinoic Acid (Tretinoin, Vitamin A), Trans-Resveratrol, and Tocopherol (Vitamin E) along with other beneficial phenolic compounds. https://www.ncbi.nlm.nih.gov/pmc/articles/PMC5796020/ Health Canada registered cosmetic #03452596
_____________________________________
Directions: Evening, wash face and gently pat dry. Place 4-6 drops of Te+ Facial Serum on fingertips, press your fingertips together, and gently press onto the face. With any 
remaining serum, apply to the base of the neck and lightly massage into the skin in an upward motion. 
_____________________________________
Ingredients: Caprylic/Capric Triglycerides (MCT Coconut), Vitis Vinifera (Grape) seed oil, Simmondsia Chinensis (Jojoba) Seed Oil, Rosa Canina (Rosehip) Fruit Oil, Camellia oleifera seed oil, Argania Spinosa Kernel (Argan) Oil, Squalane, Bakuchiol (1%), Santalum album wood (Sandalwood) oil, Citrus paradisi (Pink Grapefruit) Oil, Rosa Damascena Flower Extract, Lavandula Angustifolia (Lavender) Oil, Boswellia Carterii (Frankincense) Oil
_____________________________________

This product is #earthsafe, #crueltyfree, #plantbased (vegan) #glutenfree. We live the motto #loveislove and everything we make is done 100% without grid-tied power.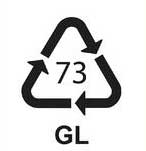 Recycling: Rinse glass bottle with soapy water and recycle with other Dark Amber Glass containers. Check with your local recycling program to see if the label must be removed. Eyedropper can be cleaned and reused for other applications.
Customers who bought this product also bought: