 
Bi-Phase Vitamin C10+ Facial Serum
There are very few superhero ingredients that live up to their hype, but topical Vitamin C is one that SHOULD be in EVERYONE'S skincare routine. A skin brightener, antioxidant, and collagen production cofactor, topical Vitamin C has been shown to help promote collagen production, reduce the appearance of redness and hyperpigmentation resulting in younger, healthier-looking skin. We use 10% Ascorbic Acid - the most studied and bioavailable form - specially formulated into a Bi-Phase solution that resists oxidation. Size: 30ml
Made for: All Skin Types and gentle enough for daily use. Reduces the appearance of uneven skin tones, hyperpigmentation, and fine lines caused by loss of skin firmness. Deep penetrating and hydrating formula to be used as the 1st step in a morning skincare routine after cleansing. Visible results typically are seen within 1 week of consistent use.
_____________________________________
Technology: Contains 10% Ascorbic Acid and Ferulic Acid - two well-proven antioxidant ingredients that assist in the production of collagen as well as inhibit melanin synthesis by downregulating the activity of the Tyrosinase. Tyrosinase is a copper-containing enzyme that catalyzes the production of melanin and other pigments via the oxidation of tyrosine. As such Vitamin C Serums should not be used at the same time as products containing Copper Peptides. Vitamin C will reduce the effect of the peptides and the full benefit of pigmentation reduction from the use of Vitamin C will not be achieved.
Evidence has also been shown that the use of topical Vitamin C under sunscreen can boost the effectiveness of the sunscreen's protection from sun damage. This serum also contains Sodium Hyaluronate (Low Molecular Weight) and 1,3 Propanediol - a solvent that enhances the penetration and delivery of the Vitamin C to deepest layers of the skin for the highest effectiveness.
Bi-Phase Technology is used to maintain the separation of the emollients and aqueous phases in the serum. As the Ascorbic Acid is water-soluble, it remains dissolved in the water layer while a blend of natural lipids biosimilar to natural sebum (comprised of squalane, esters and waxes) encapsulates the water phase ingredients - maintaining freshness and resisting premature oxidation of the Ascorbic and Ferulic Acids. Health Canada registered cosmetic #03480116
_____________________________________
Directions: Initial step: Product comes as a kit. Once you receive your kit, unscrew the treatment pump from the bottle. USING SCISSORS, cut one CORNER off the silver foil packet containing the Ascorbic/Ferulic Acid powders and carefully empty ENTIRE contents of the foil package into the serum bottle. The dry contents can cause nasal irritation so take care not to create airborne dust. Replace the treatment pump and shake bottle several times. Allow 24 hours for powder to fully dissolve before initial product usage. If dry powder touches skin, wash off immediately with water. Daily Use: Morning, cleanse face and gently pat dry. SHAKE serum bottle 5-6 times. Place 2-3 pumps of Bi-Phase Vitamin C10+ Facial Serum in the palm of your hand and apply to the face and neck. After a minute for dry-down, continue with daily routine of any additional serums, moisturizer, sunscreen and makeup. Please note: The Bi-Phase technology of this serum means it will separate back into two distinct layers in the bottle after approximately 30 minutes of being shaken - this is normal and expected.
_____________________________________
Ingredients: Aqua, Ascorbic acid, Propanediol, Vitis vinifera (Grape) seed oil, Squalane, Simmondsia chinensis (Jojoba) seed oil, Glycerin, Sodium hyaluronate (ULMW), Phenoxyethanol, Sorbic acid, Ferulic Acid, Caprylyl glycol, Hydroxyethylcellulose (HEC)
_____________________________________

This product is #earthsafe, #crueltyfree, #plantbased (vegan) #glutenfree. We live the motto #loveislove and everything we make is done 100% without grid-tied power.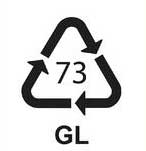 Recycling: Rinse glass bottle with soapy water and recycle with other Dark Amber Glass containers. Check with your local recycling program to see if the label must be removed. The treatment cap can be cleaned and reused for other applications.
Customers who bought this product also bought: